Outreach
Outreach Program
---
In the past, our SPS program accomplished many goals to spread physics and astronomy. This year, we hope to accomplish even more with our outreach program. All organizations listed below are listed on our Links page.
Quick Nav: TAA Star Party NW Science Fair NASA NSN COSI Planetarium Area Schools
Toledo Astronomical Association Star Party
We have participated in the fall star party of the Toledo Astronomical Association for the last few years. This is held each fall at the Pioneer Scout Reservation for the boy scouts. PSR is about an hour west of Toledo with some very nice and dark skies. Thank you Dr. Frank Merrit for continuing to invite us. directions

In 2003 we had 5 SPS members attend with three 8" scopes, two 3" scopes and a pair of binoculars.
In 2004 we had 3 SPS members attend with three 8" scopes.
In 2005 we had 12 SPS members attend with one 3" scope, one 8" scope, six 4.5" scopes, and a couple pairs of binoculars.
Check out the video of the aurora we got to watch! [Here] Video complied by Larry Low of the Toledo Astronomical Association.
Northwest Science Fair
Each year we setup a demonstration table at the Northwest science Fair, held in the Student Union. Average turnout is between 150-200 people of all ages.

Here are some instructions to make a home made electroscope!
NASA Night Sky Network
SPS recently became members of NASA's Night Sky Network http://nightsky.jpl.nasa.gov/index.cfm . The Night Sky Network provides ideas (and some materials) to SPS for astronomy related outreach. "The Night Sky Network, founded by the Jet Propulsion Laboratory's PlanetQuest program, is a nationwide coalition of astronomy clubs bringing the science and inspiration of NASA's missions to the public." We use their materials at star parties and demo shows regularly.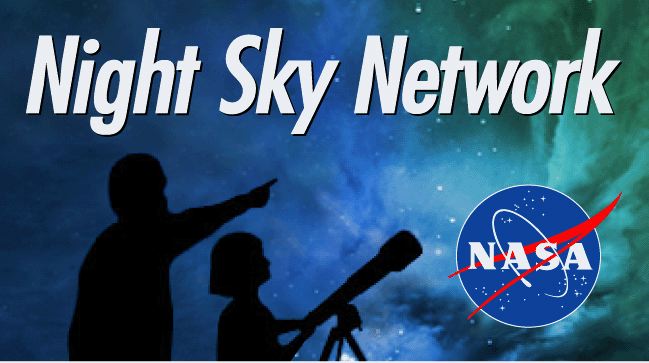 COSI Partnership
COSI is the former science museum in Toledo. We have done a few events with them prior to their closure in December 2007. In October of 2005, SPS took a "Spooky Physics" demonstration to COSI's Science Cafe, where 11 members were the "guest chefs" for the day. We had a lot of fun while breaking cinder blocks on our chests, creating static electricity, and playing with a Jacob's Ladder. We went to COSI again on December 3, where we supported the "Dreams to Reality" event (with the best table there). "'Dreams to Reality' inspires young women to pursue careers in math, science and technology through interactive, hands-on and minds-on exploration with women involved in those careers." We attended these same events again in 2006.
COSI event pictures
Planetarium Displays
Thirteen SPS members gathered together to update displays in the planetarium on February 11th 2006. These displays are seen by approximately 20,000 visitors to the planetarium yearly. Many of the displays were out of date, as new discoveries happen every day. After several hours of work, we found the planetarium looking like brand new! We did everything from updates to overhauls. A few pictures are shown below.
Demonstrations for Area Schools
We are partners with Lial Elementary (Teacher: Tom Farrell) and St. Pius X Academy (Teacher: Cathie Ujvagi). They have partnered astronomy clubs. There are on average 30 children. directions