STUDY OF BRIGHT MAIN-SEQUENCE B-TYPE EMISSION LINE STARS WITH CIRCUMSTELLAR DISKS
Amanda Gault (Univ. of Toledo)
Dr. Anatoly Miroshnichenko (Univ. of Toledo)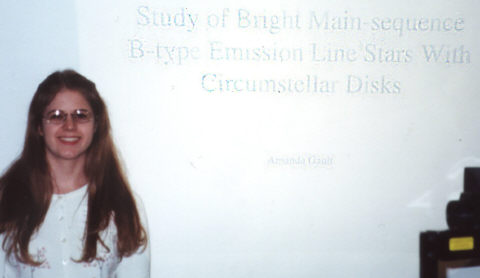 Be stars have interested astronomers since the beginnings of astronomical spectroscopy over a hundred years ago. Since then, there have been innumerable observations of these rapidly rotating hot stars. Despite this, the mechanism that forms the disks around this type of star is still not well understood. The purpose of this study was to catalog the observed characteristics of the main-sequence Be stars in order to evaluate the results of past investigations and to facilitate further observational programs. It was found that the information about even some of the brightest Be stars remains incomplete.
---
Back to Zone Meeting Page
Back to SPS Home Page