The Ritter Observatory Public Archive of Spectra of β Librae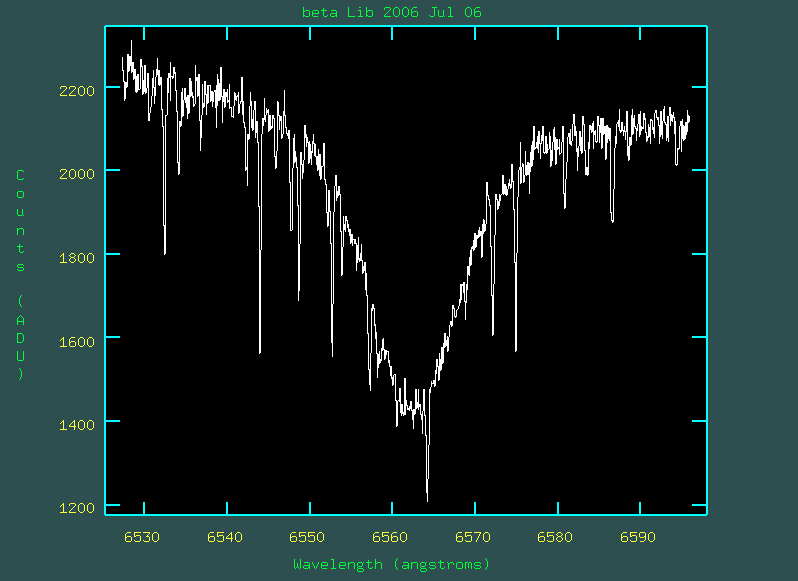 Sample spectrum of the rapidly rotating B8 V star β Librae in the Hα region.
A log of Ritter observations of β Lib through March 2007 is to be found here. Additional information about each exposure is included.
File names are in the form: observation date followed by serial number, followed by file extension .fits, as in YYYYMMDD.NNN.fits
Right click on link to download desired file.
The following have been reprocessed during January, 2012 or when indicated. More spectra to come as reprocessing continues in reverse chronological order ...