The Ritter Observatory Public Archive of the Moon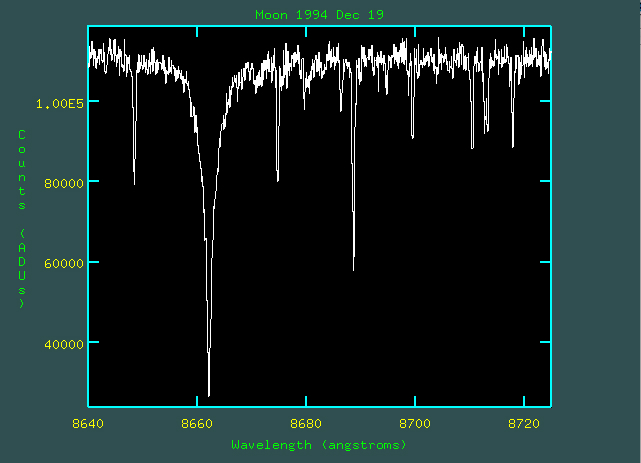 Sample échelle spectrum of the Moon in the 8660 Angstrom region.
File names are in the form: observation date followed by serial number, followed by file extension .fits, as in YYMMDD.NNN.fits prior to the year 2000 and YYYYMMDD.NNN.fits after.
Right click on link to download desired file.
Below are two sample spectra of the moon covering the range wavelength 7780-9110 Angstroms divided among five apertures.